President Kiska sent a telegram to Donald Trump
11.11.2016, 13:35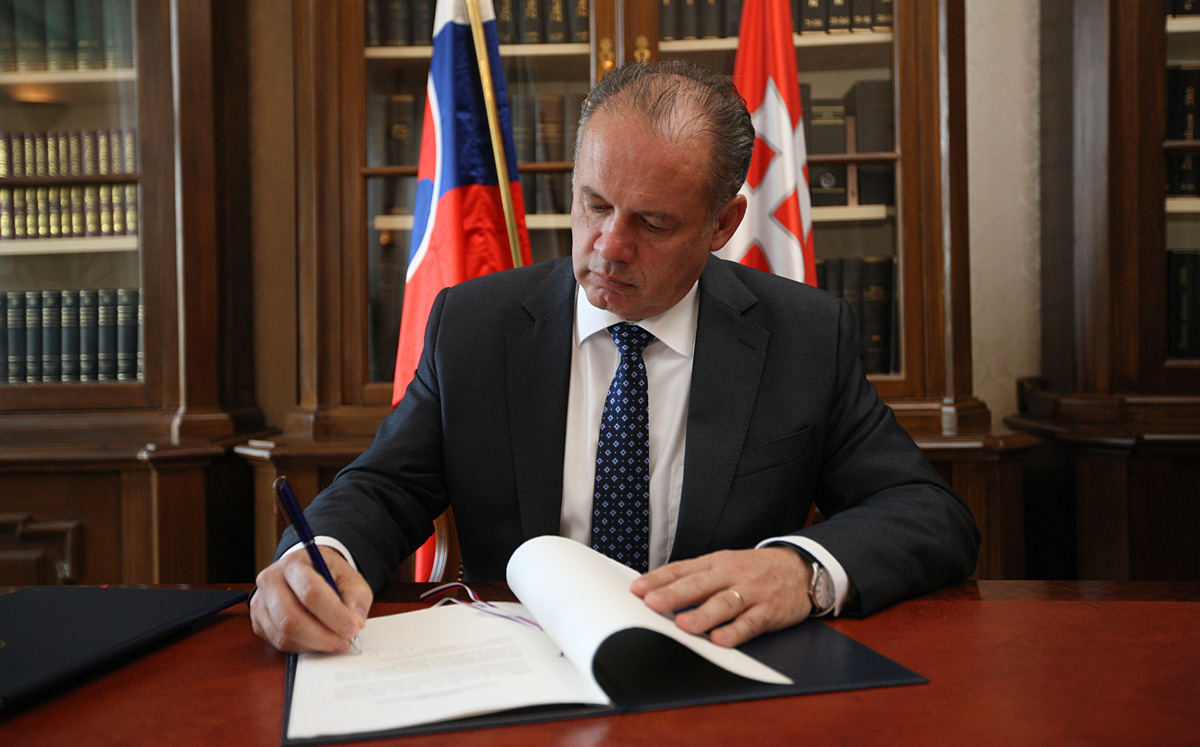 President Andrej Kiska sent a telegram to President-elect of the United States Donald Trump:
"Dear Mr. President-elect. On behalf of the citizens of the Slovak Republic and on my behalf, let me congratulate you on your election as the 45th President of the United States of America.
The United States of America is a strategic ally and friend of both the Slovak Republic and the European Union. Sharing of common values of freedom and democracy is a solid basis of our mutual relations.
Slovakia considers preservation of the strong transatlantic bonds to be one of the most important pillars of its security and prosperity. It is highly important for solving challenges both in Europe and the world. Mutual trust and allied unity are the best answer for finding solutions. And in particular, I mean the security in the Euro-Atlantic area and stability beyond its borders. The Slovak Republic is aware of its commitments and will continue to fulfill them.
I am delighted to note that mutual relations between Slovakia and the United States of America are equally excellent in a practical way. I especially appreciate intensive development of the defense and economic cooperation. The Unites States of America serves as an inspiration and a good example in many areas – from support of enterpreneurship to the development of science, research, new technologies and innovations. Strong people-to-people contacts that we have managed to build are the cornerstone of the understanding between our countries and citizens.
Dear Mr. President-elect, I wish you good health and success in the office of the President of the United States of America."