Kiska in Chile: Our schools should also combine tuition and practise
04.08.2016, 08:59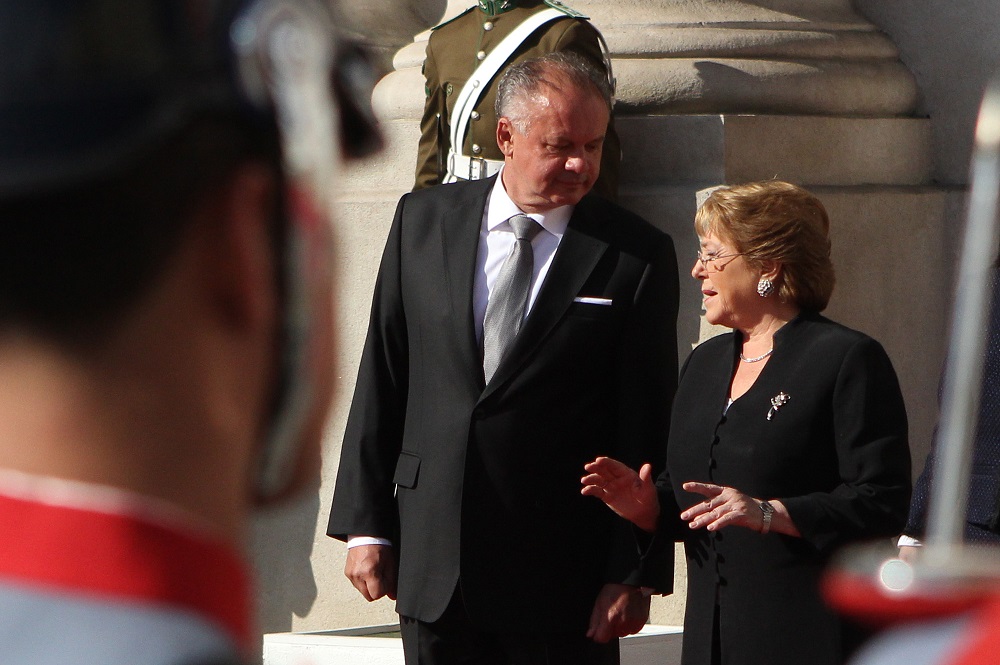 During his official visit to Chile, President Andre Kiska took a closer look at two of the country´s foremost universities – Catholic University and Federico Santa María Technical University.
As he said, in spite of the huge distance separating Slovakia and Chile, the two countries face similar issues in education, and so sharing experience may only be of benefit to both.
"These two universities are the finest example of how to best combine practise and education, how to best involve young people and how to best support them," President Kiska said, while adding that the accomplishment had not been for free. "The government decided to make education a priority and things got going."
In the President´s view, Slovak schools should too pay attention to linking tuition and practise, to developing innovations and creating an environment in which the students´ work would be transposed into practise, "so that new projects could be conceived. So that there are more and more such companies as Eset or Sygic in Slovakia. Any piece of experience, any idea capable of moving our universities forward is welcome."
Signing a cooperation agreement between the University Federico Santa Maria and the Žilina University is a good example. This cooperation will provide a framework for student exchanges. "By learning from one another more, by identifying the best scenarios, we aspire toward moving our education system forward," Kiska explained.
When leaving Chile, the President highlighted the "huge leap forward" made by the country since his last visit 13 years ago. "Chile is the most successful South American country, one may feel it in everyday life, and see it from the salaries of engineers in the Technical University we've visited. I'm glad that Chile is such a thriving country."