President Zuzana Čaputová received Mr Wang Yia, Minister of Foreign Affairs of the People's Republic of China
10.07.2019, 00:00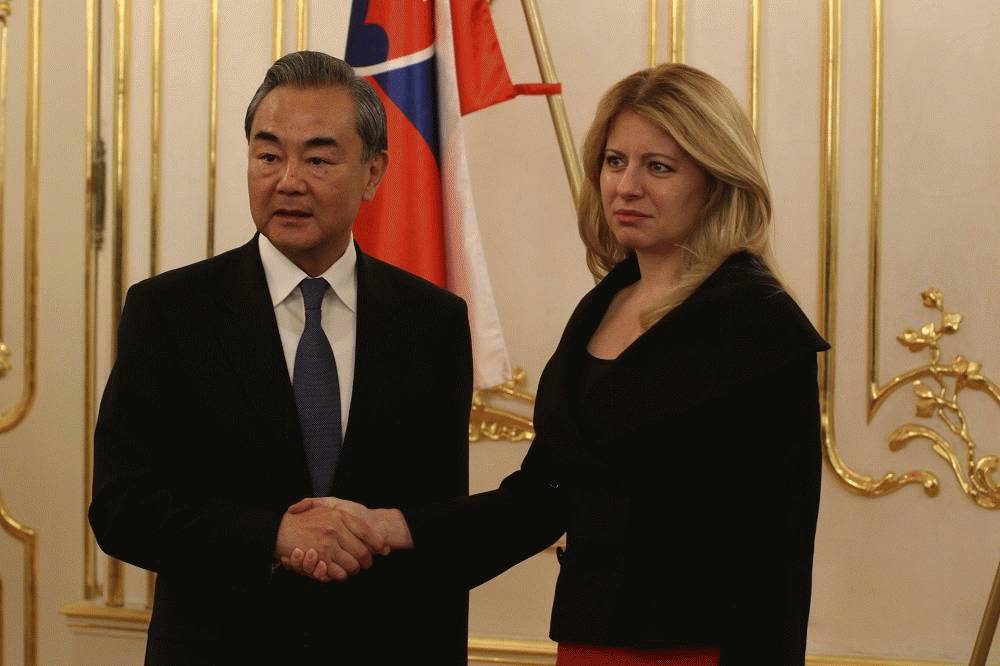 President Zuzana Čaputová on Wednesday received Mr Wang Yia, Minister of Foreign Affairs of the People's Republic of China. The main topics discussed included the development of bilateral relations in the context of the 70th anniversary of establishing diplomatic relations, possibilities for cooperation in addressing global challenges, and issues regarding the protection of human rights.

President Čaputová and Minister Wang Yi expressed their mutual interest in deepening bilateral relations in the spirit of mutual respect and dialogue. The President expressed her belief that mutual dialogue should be based on values that the Slovak Republic as a member of the European Union espouses.

She also appreciated China's support for global efforts in combating the climate crisis. Together with the Chinese Minister of Foreign Affairs, they agreed that this is one of the most important challenges the world faces today. It is therefore essential that all countries of the world contribute to meeting climate targets.

In the talks Zuzana Čaputová also remarked on the 30th anniversary of the Velvet Revolution and the fall of the Berlin Wall, which for Slovakia opened up the path to democracy and freedom. The President sees the protection of human rights as the basis for this freedom. In this regard she expressed, in line with the EU Common Position, concerns and fears regarding the deteriorating human rights situation in China and the detention of lawyers and human rights activists, as well as the status of ethnic and religious minorities. She expressed her expectation of progress in the human-rights dialogue between the European Union and China.