Kiska: Argentina opens up, that´s an opportunity for Slovakia
04.08.2016, 09:18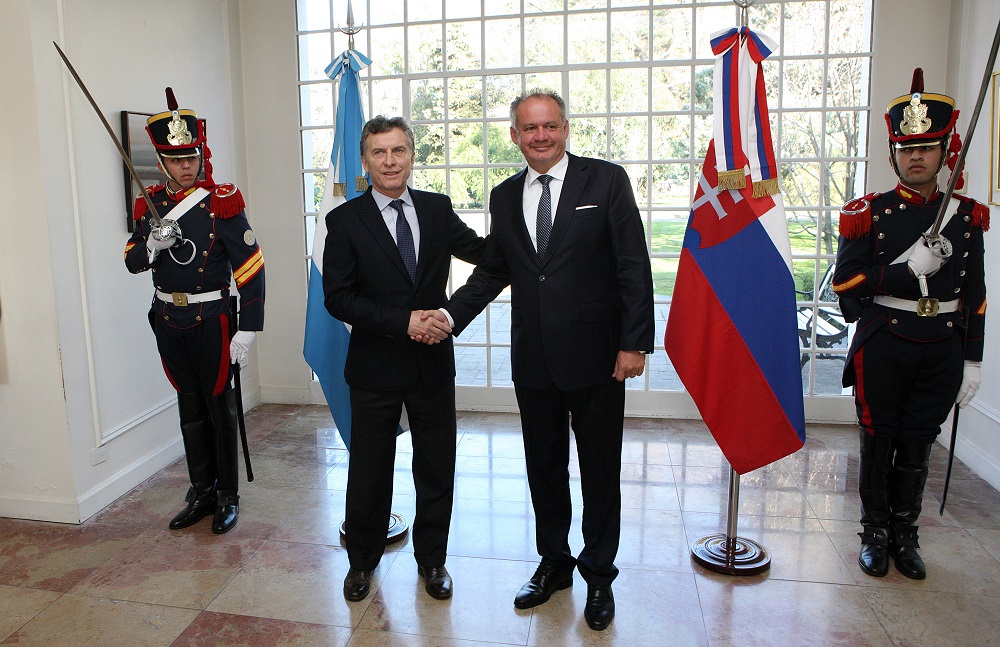 Argentina is opening up economically again. This is the most relevant signal which President Andrej Kiska received during his Wednesday meeting with Argentine President Mauricio Macri.
The president of Argentina invited everyone wanting to invest and do business to come to his country. Kiska underlined that this also represents an opportunity for Slovakia: "Argentina is a country of huge opportunities, it is rich in natural resources. The cooperation between Slovakia and Argentina promises huge potential right now, when the country needs new enthusiasm and new blood."
Just recently Argentina returned to international financial markets, having settled a 14-year dispute with international creditors. The problem dates back to 2002 and the country´s bankruptcy. Then its debts were restructured but it was not easy to come to an agreement with all the creditors.
There is a successful Slovak company in Argentina already. The software developer Eset opened its Latin American branch in Buenos Aires and employs a staff of approximately 80 people.
"Every single example of economic cooperation brings countries together. Eset is a true example of what I said in Chile: that the current age of new technologies makes distance something that doesn't matter any longer when it comes to business development. Eset is a good model for the global expansion of Slovak companies," Kiska underlined.
During the visit, a cooperation agreement between Eset and the National Technological University Buenos Aires and a Memorandum of Understanding between the same Argentine university and Žilina University were signed. "That´s another good sign of how fast the good name of Slovakia is spreading," added Kiska.
In the afternoon, the President continued his working visit by meeting Slovak compatriots living in Argentina, which has the largest Slovak community in South America.
After an official visit of Chile and a working visit of Argentina, the President is now heading to Rio de Janeiro, Brazil for the Olympic Games. He will attend the ceremonial opening, open the Slovak House and participate in the opening of the Czech House.
Photo Galery: