In Slovenia, Kiska talked about the economy and foreign policy
23.04.2018, 14:49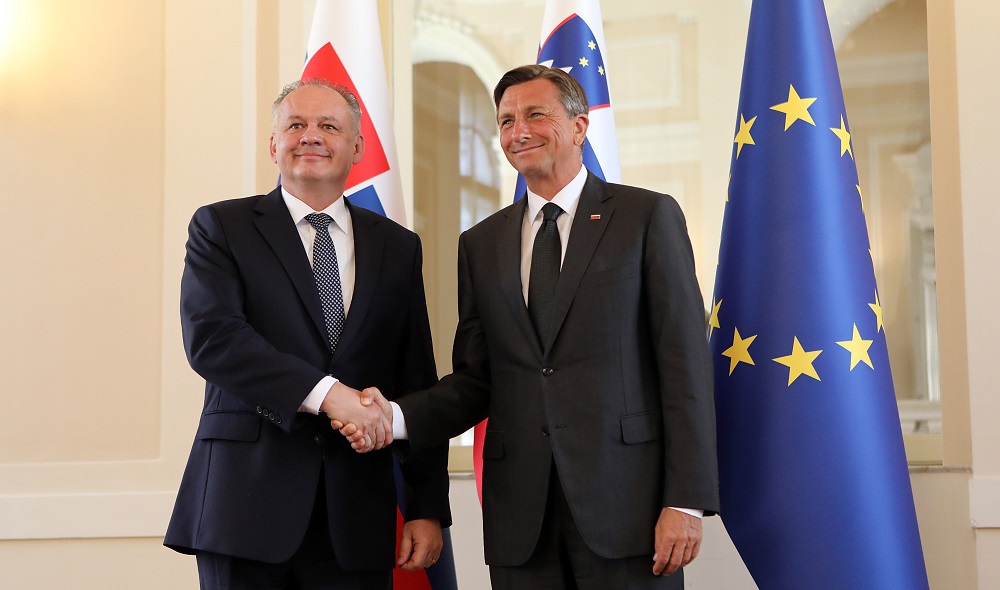 On Monday, President Andrej Kiska made an official visit to Slovenia at the invitation of President Borut Pahor. Kiska also discussed mutual economic cooperation, European and foreign policy issues with Slovenian Prime Minister Miro Cerar.

As stated by President Kiska, Slovakia and Slovenia are similar in expanse and population, both countries have beautiful nature, but Slovakia has something to learn from Slovenia in the development of tourism.

In Slovenia, tourism has reached 12% of the gross domestic product (GDP) and in Slovakia it is just over 2%. Slovenia certainly has the advantage of the sea, but according to Andrej Kiska it is important to exchange experience and comprehend what we can learn from other countries.

"Being a small country is also an advantage, many changes can be performed very quickly. We only need to be open, see and be willing to change things," said Kiska.

Part of the President's delegation in Slovenia was also formed by the entrepreneurs who will participate in the Slovak-Slovenian Economic Forum. The President thus believes they gathered new experience.

President Kiska called the relations between the two countries absolutely problem-free and friendly. Both countries are members of EU, NATO, and have the same currency – euro. Similarly, the Slovenian President Pahor described the political cooperation of countries as exemplary. He emphasized that the Slovak president was the first foreign statesman who laid a wreath at a monument dedicated to the victims of all wars. "This is a historic day," said Pahor.

In Kiska's own words it was a great honor to be the first president to honor the victims of all wars at the newly opened memorial. He added that Slovakia lacks a similar monument and it may be time to discuss it.

In a mutual discussion, the two presidents addressed some of the problems Slovakia and Slovenia share. For example, the prime ministers of both countries resigned on the same day. But Slovakia already has a new government and Slovenia is awaiting an election.

The two countries also declared that they want to be at the heart of the European Union. Kiska additionally pointed out that strong Russian propaganda resounds in both countries. "Through different types of channels, the Russians are trying to divide our EU," said the Slovak President. According to him, Russia does not want a strong EU, wanting it to collapse into small countries instead, so it can apply its influence more.

The Presidents also agreed on the opinion that the EU should be open to the admission of new members.

Photo Galery: Slovenia