Kiska after NATO Summit: Countries declared two percent for defense
12.07.2018, 14:41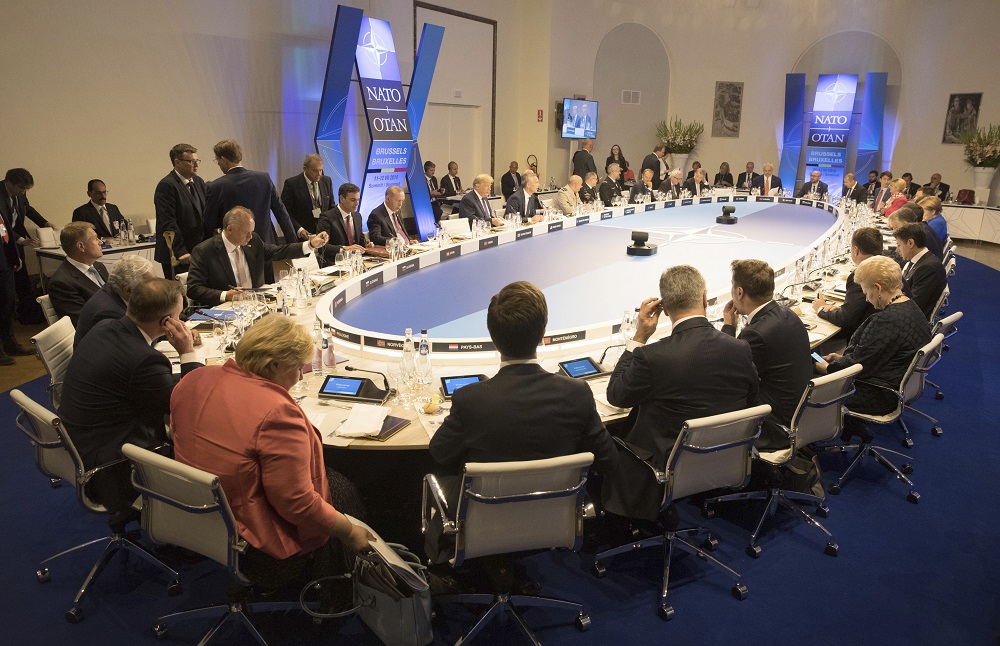 Andrej Kiska, at the conclusion of NATO's two-day summit in Brussels, responded to US President Donald Trump's words that we must fulfill our commitments.
"President Trump reiterated today that we have to fulfill our commitments. He said the United States allocates 4% of the GDP for defense that it would be good if every member country considered actually 4%, and it would be ideal if we were to start the 2% that we all promised from January of next year.

Of course, in the subsequent discussion it turned out that this is not realistic. But every country has at least declared that we are going to meet those two percent.
In my speech, I told President Trump that we must meet these commitments and that we need to communicate a great deal together. I explained to him that none of the leaders of these participating countries can now go home, and dramatically increase defense spending in half a year. It would certainly lead to the exact opposite.

It would lead to these leaders not winning the next election, and people who are against NATO and the United States could gain leadership positions. Thus it is the role of us statespeople, to persuade the public about this need, to fulfill our commitments, and again I can say that four years ago we could not even have imagined promising an actual two percent, and today the government has truly promised that the government will meet these two percentage by 2024.
President Trump turned directly to Germany, to Spain. He asked why these countries did not meet their commitments. And both countries have confirmed that they want to meet their commitments. They confirmed my words that we need to persuade the public. It is hard to persuade the public to increase defense spending during times of peace.
That is why I am proud that this is not the case with us."
Photo Galery: NATO summit