Kiska debates with President of Italy: The young are supporters of the EU
13.12.2018, 20:56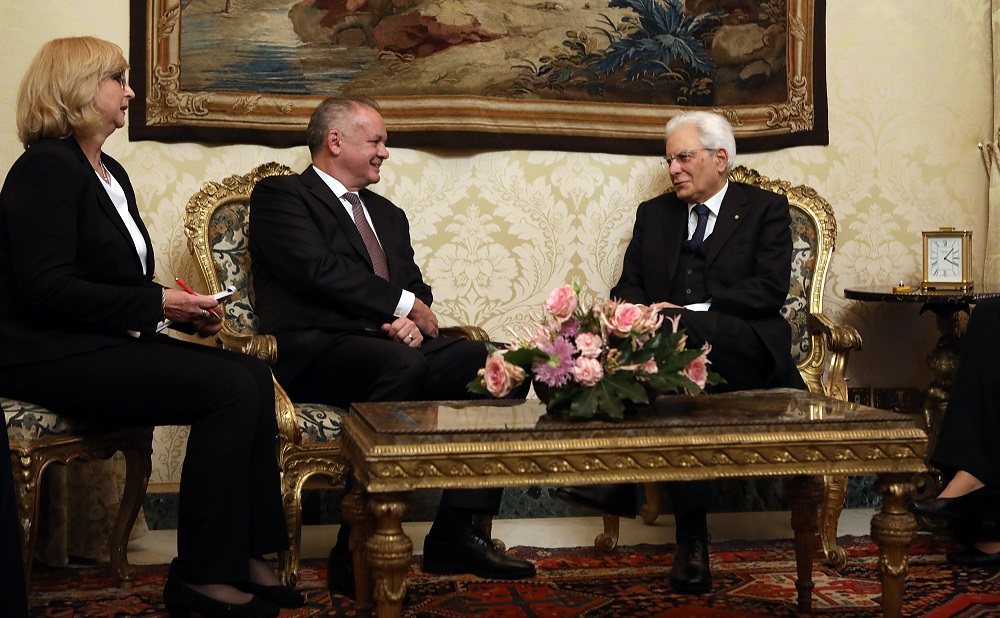 President Andrej Kiska travelled to Rome on 13 and 14 December for a working visit, and on the first day he met with Italy's President, Sergio Mattarello.

"It was a great pleasure to meet the President of Italy for the third time. It was right here in Rome where Štefánik received the flag for the Czechoslovak legions one hundred years ago. We talked about this chapter in our history and the fact that Italy was the first country to recognize the existence of Czechoslovakia.

We have very good bilateral relations. More than 500 companies from Italy have invested in Slovakia. They have created almost 40 000 jobs and mutual trade is growing.

We also discussed topics related to Euroscepticism and the upcoming parliamentary elections and what we can do as presidents who share the same values.

President Mattarello and I have similar opinions on migration and the European agenda, which could make the amazing project of the European Union even stronger.

We agreed on the fact that young people are possibly the greatest supporters of the European Union and should be listened to. The young people residing in this European house of 500 million can talk about many issues that our generation could have never dreamed of.

We also talked about ways to deal with extremist parties, the rhetoric and arguments we can use to refute their opinions. This is what I keep repeating at home; there are parties which would be happy to get us out of the European Union and re-draw the borders. Every single individual should be aware of the rhetoric that each party uses.

We agreed that each big problem which countries face, be it climate change or migration, cannot be resolved by one country on its own. But we can do it together.

The European Union is not the problem. It is the solution for every single problem.
Photo Galery: