Kiska's first day at the UN: I disagree with national egoism
26.09.2018, 05:00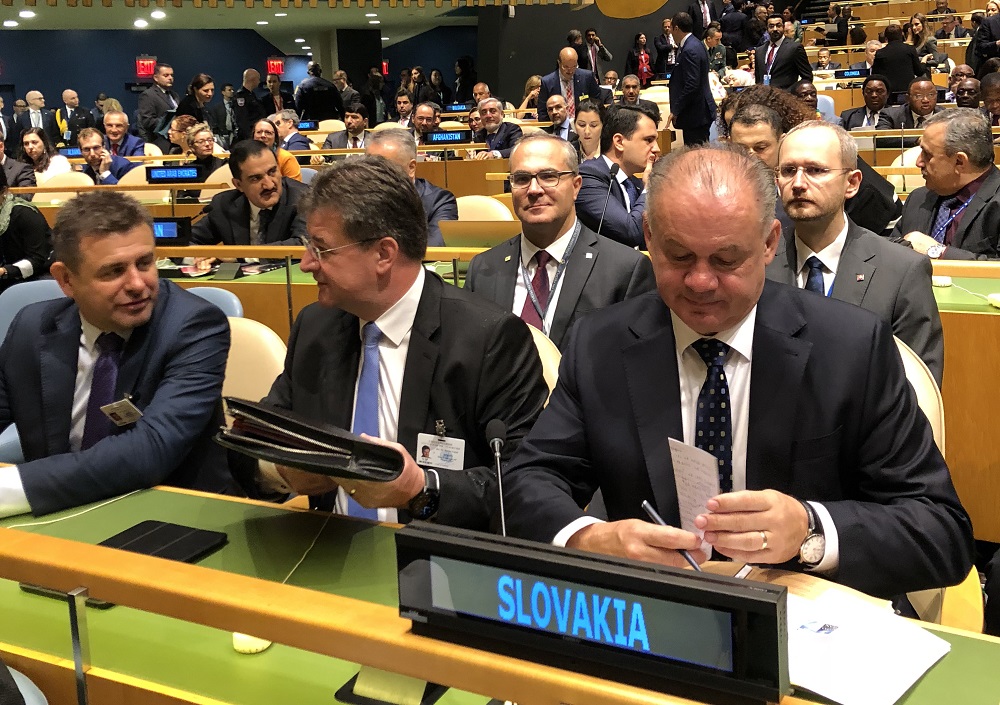 President Andrej Kiska attended a meeting of the UN General Assembly in New York on Tuesday, one day before his planned speech. He focused on climate change and its global impact mentioned in UN Secretary-General Anthony Guterres's speech. He also emphasized new technologies and their impact on the labor market, which the Secretary-General had also outlined.

Regarding the speech given by U.S. President Donald Trump, Kiska said that Trump's messages needed to be analyzed in more detail, but he cannot accept the idea of national egoism. President Kiska believes that we need to cooperate in tackling global challenges. In his words, Slovakia is an example of a country that has been successful due to cooperation with other member states in the European Union.

In New York, President Kiska also met on Tuesday with Ukrainian President Petro Poroshenko. "I was pleased to hear about Ukraine doing better economically, that there is growing reciprocal trade with Slovakia and, although the security situation is still difficult, these are not the worst of times. Next year, Slovakia will be chairing the OESC and Minister Lajčák has promised to consider how the OESC can help resolve the situation in eastern Ukraine."

In addition, the President had discussions with representatives from AT&T, which employs 4300 people in Slovakia. "Seventy percent of them are engineers. Companies like them are exactly what Slovakia needs. I think of when I met with them two years ago, they were talking about additional investments planned and a possible 1500 new jobs at other locations inside Slovakia. I asked how these plans looked. There are plans, they are still being discussed." One of the subjects that came up in talks was cyber security.

The President's schedule included a conference and an evening celebration of the Forbes 100 + 100 Years of Innovation, with the aim to connect entrepreneurs from the Slovakia and the Czech Republic with U.S. investors. During the evening, President Kiska also met with Steve Forbes.