President in Poland: NATO needs unity as regards relations with Russia
15.07.2019, 00:00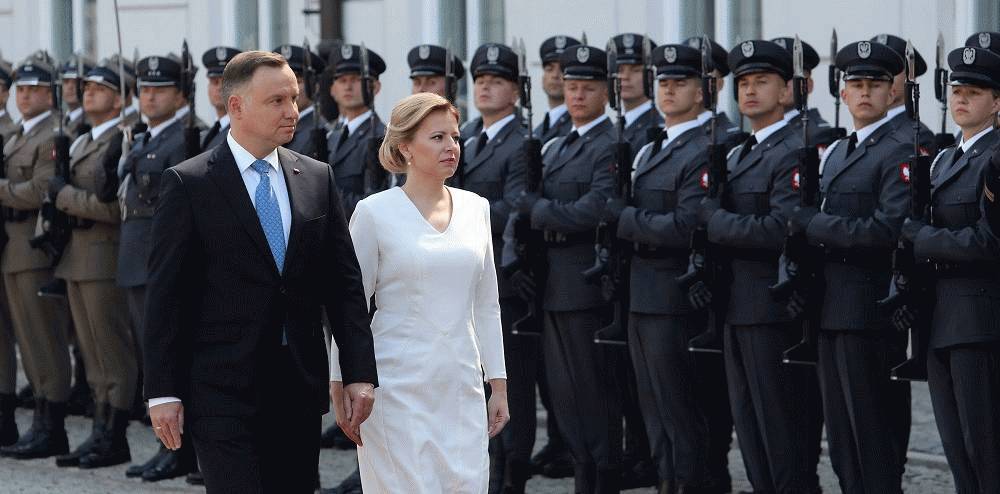 Unity in the North Atlantic Treaty Organisation (NATO) is needed especially given current relations with Russia, which show no sign of improving. Slovak President Zuzana Čaputová and Polish President Andrzej Duda were in agreement on this matter at their meeting on Monday in Warsaw.

One of the topics of the meeting of the highest representative of Slovakia with her Polish counterpart was precisely mutual cooperation in security. They agreed that "We need the Alliance's unity, particularly in light of our relations with Russia, which are not improving". The President expressed her regret in this regard, because she is convinced "that we do need constructive relations with Russia".
According to both heads of state, "the North Atlantic Treaty Organisation is the basic pillar of our defence and security … and unity among allies is a key prerequisite for the alliance to function properly".
"To achieve this goal, we must show mutual respect and regard for rules. Unfortunately, at present I cannot see any of this on the side of Russia," commented Čaputová.

She also thanked Polish President Duda for the support that Poland has consistently shown Ukraine and its Euro-Atlantic orientation. "Ukraine is our common and largest neighbour. Its security and stability is therefore our common priority," continued the Slovak president.

Čaputová has set herself the goal of contributing to rapprochement with and greater understanding between Ukraine and our region. "And that's why I am planning to visit Ukraine as soon as possible," she added.

Čaputová called Poland a very important partner for Slovakia. "Whether in trade, mutual investment or cooperation in important areas such as energy and security. I also feel that there is great room for us to do more together, for example in road infrastructure. It is good that our cooperation in these matters has also been progressively improving," she said.

Relations between Warsaw and Bratislava, though, in her view, are not just about the economy, they also concern common history and common values. "This year marks the 30th anniversary of democratic changes in Europe. I know that during the communist regime the cooperation of Polish and Czechoslovak dissidents was very important," the president recalled. Poland was, according to Čaputová, always "a great inspiration for the entire region". And in connection with "this huge change for freedom", she mentioned names such as Lech Walesa, Tadeusz Mazowiecki or Lech Kaczynski.

The president considers the V4 Group not just a platform for promoting regional interests, but also important "for its ability to deliver pan- European solutions and seek allies for them across Europe". In this way, the partner countries can fulfil the original V4 objective of "contributing to the unification of Europe".

"And I believe that this is also our duty. Because challenges, such as automation, robotisation, as well as climate change, concern the very existence of us and our citizens. Our countries should be leaders in European cooperation in addressing these challenges," the President concluded.

The highest representative of Slovakia, who travelled to Warsaw for a one-day introductory visit, was welcomed in front of the seat of the Polish President with military honours.

Čaputová had already had a face-to-face talk with her counterpart Duda. Bilateral negotiations were followed by a plenary session of delegations led by the heads of both states.

In the afternoon Čaputová is to lay flowers at Józef Pilsudský Square in the capital city centre, at the memorial of the Grave of the Unknown Soldier.

The Slovak president will then also meet with the Polish Prime Minister, Mateusz Morawiecki.

With her visit to Poland, Čaputová concludes her first official tour of Slovakia's neighbouring countries in the Visegrad Four (V4) Group.