President Kiska meets with Bulgaria's Vice President
19.09.2018, 15:53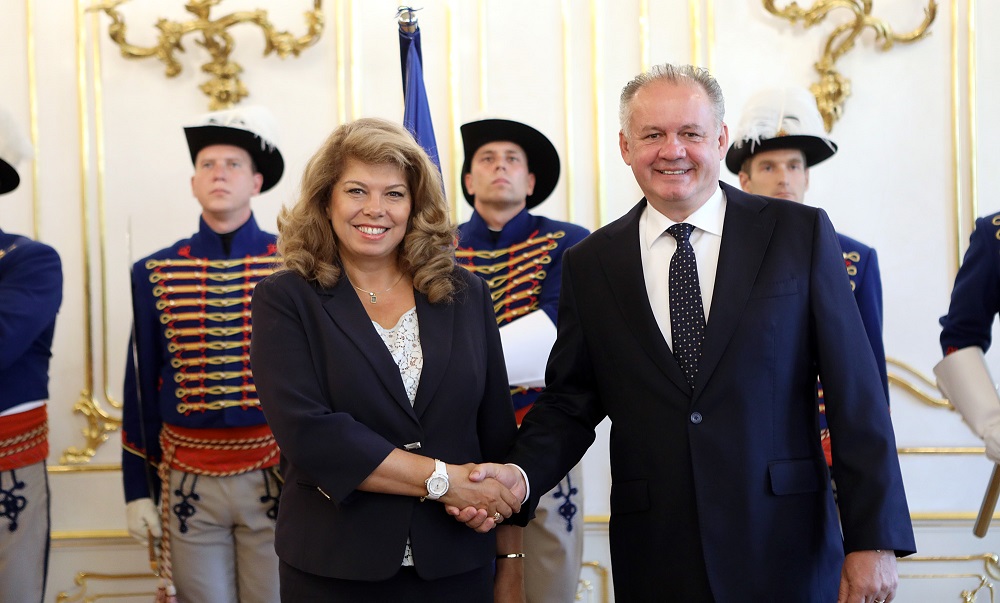 President Andrej Kiska met on Thursday with Vice President of Bulgaria Iliana Iotova. In discussions, they agreed on very good and friendly relations between Slovakia and Bulgaria.

They reiterated their countries' long support for assistance and further development of the Western Balkan countries on their path to the European Union. In this context, Andrej Kiska recalled the importance of continuing this support and also recognized the results of Bulgaria's recently concluded Presidency of the Council of the European Union. He assured Ms. Iotova that Slovakia will continue to support Bulgaria as it strives both to join the Schengen Area and adopt the euro.

President Kiska and Vice President Iotova later also discussed current developments in Europe, including migration and the EU's future in the forthcoming European Parliament elections. They also focused on the common challenges their countries face in education and social inclusion.
Photo Galery: