Kiska met with the German ambassador in regard to the abduction
07.08.2018, 14:03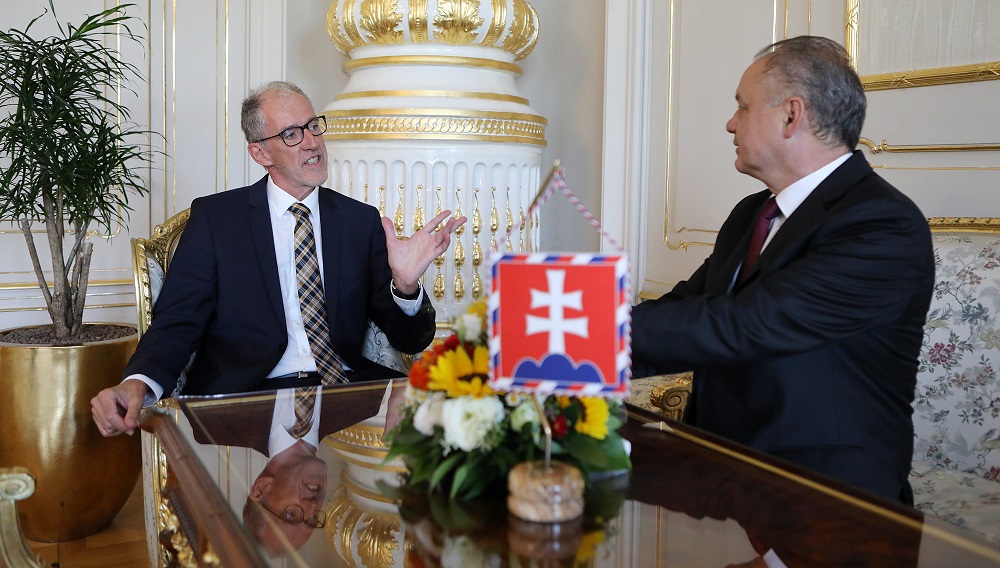 Today President Andrej Kiska met with Ambassador of the Federal Republic of Germany, Joachim Bleicker.
The President informed the Ambassador that Slovakia has taken the necessary steps to clarify the suspicion of the involvement of the Slovak state authorities in the abduction of a Vietnamese national. According to German investigators, a government plane was used during a flight from Bratislava to Moscow.
According to President Kiska, it is essential that the public learns the truth, and that Slovakia remains a trusted partner of Germany. So it is important to thoroughly investigate the role played by the Slovak state authorities in this case and also to provide assistance to the German investigative authorities.