President Kiska honours German Chancellor Merkel
07.02.2019, 16:34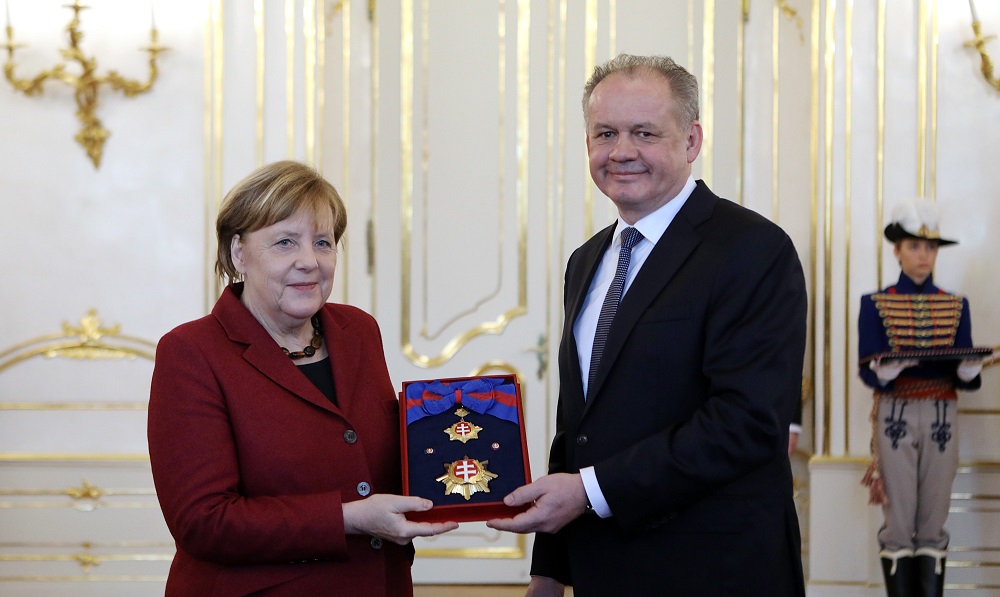 President Andrej Kiska received German Chancellor Angela Merkel at the Presidential Palace on Thursday and presented her with the highest state decoration, the Order of the White Double Cross of the First Class, for her extraordinary contribution to the comprehensive development of relations between Slovakia and Germany.
This recognition was also an expression of appreciation and acknowledgment of the Chancellor's personal contribution to strengthening unity in Europe, particularly in its recent history, and for promoting the values of freedom, democracy and solidarity.
President Kiska and Chancellor Merkel spoke about the upcoming 30th anniversary of the fall of the Berlin Wall and the Velvet Revolution, which opened the door to free development and prosperity in the European Union and for the citizens of Slovakia.
They also discussed developments in the V4 countries, Europe and the world and the possibilities for strengthening European security and defense. Issues related to further economic developments in Europe and the situation in Ukraine were other topics of discussion.
Photo Galery: