President rejects proposed government shuffle
20.03.2018, 12:09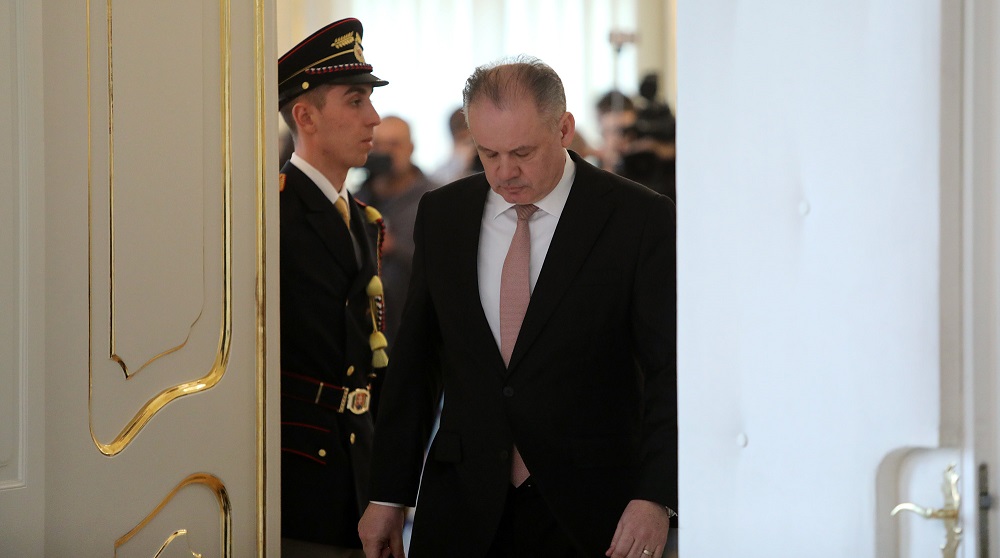 On Tuesday, President Andrej Kiska commented on the current political situation.
"Today I met Mr. Peter Pellegrini, whom I entrusted last week with the establishment of the new government of the Slovak Republic. I have told Mr. Pellegrini that I will not appoint the government in the lineup proposed yesterday. I also told him my specific reservations about his proposal. I asked him to propose a new nominee list of members of the government to me by Friday of this week.
I want to thank Mr. Pellegrini for the factual, correct and constructive approach to the role he has taken on. It is a welcome change.
He has a very challenging task. He has to convince us that the new government will bring about the changes we all expect. He must establish a stable government, whose members — mainly the minister of interior — can ease the tense atmosphere in society. A government that should be able to convince the public that it will secure an independent and impartial investigation into the murder of Ján Kuciak and Martina Kušnírová, as well as the suspicion of organized crime about which the murdered investigative journalist wrote.

Tens of thousands of people are also protesting in the streets because they have lost their trust in a sincere concern for justice by those at the forefront of the most important authorities and ministries. Years of relatives, acquaintances, or former business partners occupying public functions have created, in the eyes of the public, an unflattering picture of the state of national institutions. They do not believe that top positions are occupied by people who are genuinely protecting the public interest.

The last thing we need today is an endless debate and suspicion of who was on a motorcycle and birthday parties or other speculations about personal connections. As a head of state I will not allow it, this is not the way to restore confidence.

That is why I asked Mr. Pellegrini for a new proposal. If the new government has an interest in restoring the trust of the people in the state and appeasing the upset public, we must make strict demands on it."