President Kiska asked about the non-expulsion of Russian diplomats
27.03.2018, 12:19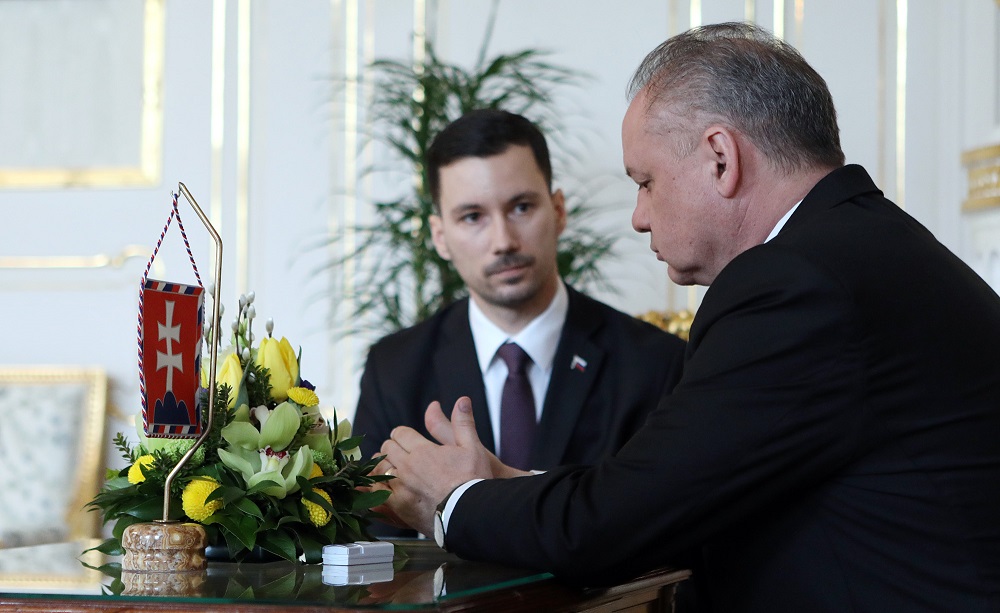 On Tuesday, Andrej Kiska received at the Presidential Palace the State Secretary of the Ministry of Foreign Affairs of the Slovak Republic, Lukáš Parízek, relating to the Ministry's stance on the support of the EU member states and V4 countries in the steps toward Russia concerning the events of the latest days.

The President asked the Ministry of Foreign Affairs to explain why Slovakia did not follow the same steps as our partners in the European Union and V4 in the request by the United Kingdom to expel Russian diplomats. The requirement was a response to a chemical attack in the territory of the United Kingdom.

State Secretary Lukáš Parízek's explanation is not considered satisfactory by the President, and he expressed dissatisfaction with the previous steps of the the Ministry of Foreign Affairs. President´s approach was based also on information from intelligence services.

Following this meeting, President Kiska telephoned Prime Minister Peter Pellegrini and announced that he expects a basic and clear attitude from Slovakia towards the requirement of showing solidarity with one of our important partners. The Prime Minister of Slovakia informed the head of state that the situation should be discussed at the meeting of the Security Council of the Slovak Republic tomorrow.
Photo Galery: