President receives US Secretary of State Mike Pompeo
12.02.2019, 12:52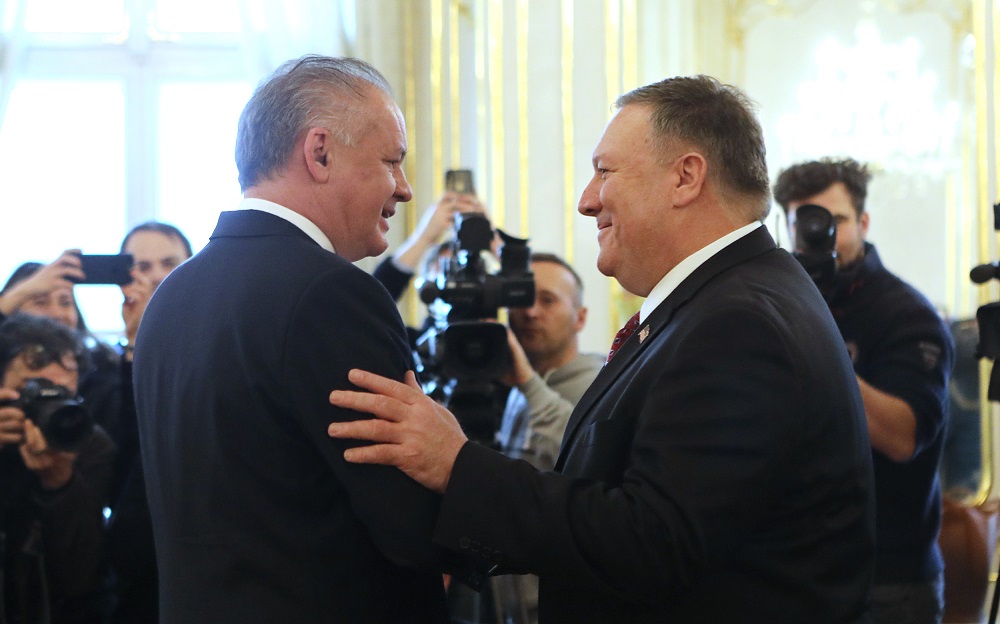 President Andrej Kiska received Mike Pompeo, the US Secretary of State for Foreign Affairs, on Tuesday at the Presidential Palace. Secretary Pompeo was visiting Slovakia on the occasion of the 30th anniversary of the Velvet Revolution and the fall of the Iron Curtain. President Kiska and Secretary Pompeo emphasised their mutual interest in strengthening transatlantic relations. They agreed that Europe and the US need one another.
"Today no state, not even the largest, can face down the problems and challenges of the present alone. We have to search for common solutions and remove barriers, not introduce new ones", said President Kiska.
He also noted the importance of our unity, which is the basic prerequisite for strengthening common security. In the talk, the partners also discussed economic and defence cooperation. The USA is one of the largest trading partners for Slovakia. American firms employ almost 50 000 people in Slovakia.
Mike Pompeo appreciated that Slovakia takes its commitment to increase defence spending seriously, and will fulfil it earlier than originally planned. In further discussion, the partners also touched on developments in the European Union, Ukraine and also relations with Russia and China.
Photo Galery: