Kiska: We look forward to Ukraine being in the EU and NATO
24.11.2018, 07:54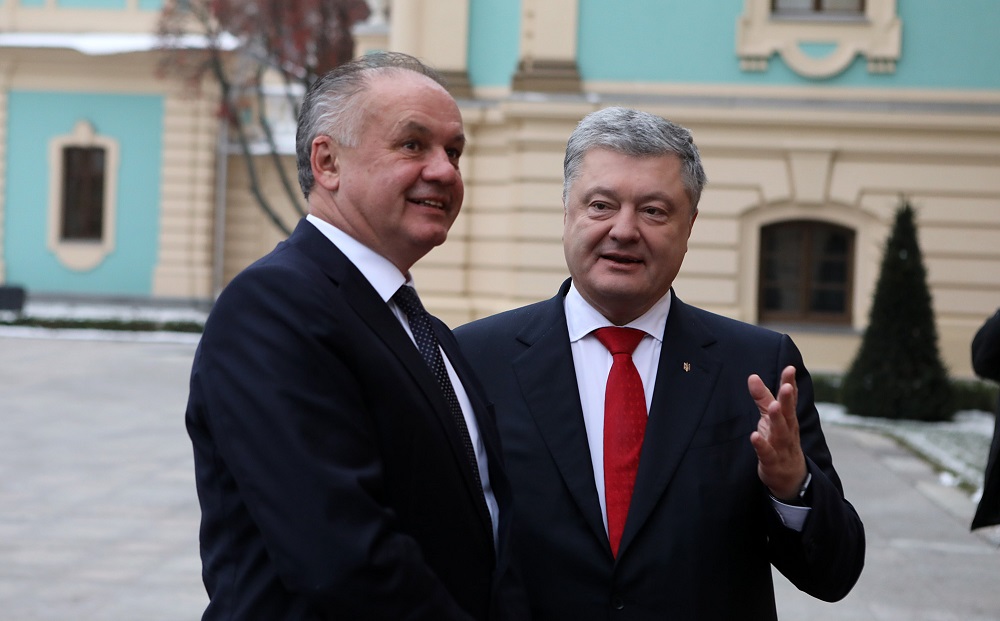 Slovakia looks forward to the day when Ukraine becomes a member of the European Union (EU) and NATO. The president of the Slovak Republic, Andrej Kiska, was speaking during a working visit to Kiev on Friday. After talks with the Ukrainian president, Petro Poroshenko, he said that Ukraine was heading in a good direction and encouraged the country to make further reforms.
"It is important to explain to citizens that such reforms are not simple and that there will be pain. Nevertheless, they are necessary, and you can be sure that we in the EU are looking forward to the day when we will work together in this amazing project that has brought our country huge progress and massive success," Kiska declared. He said that he always mentions Ukraine whenever he addresses international organisations.
The presidents also discussed how Ukraine could improve its physical connections to the EU. "I am pleased that the airport in Uzhhorod will be a priority and we will be very glad in Slovakia if we can help to make it easier for our people to meet. In my view, the connection between Kiev and Uzhhorod and onwards to Slovakia is highly important," Kiska said.
Both presidents are also pleased with growth in trade between their countries. Poroshenko reiterated his appreciation for the support Slovakia gave Ukraine when Russia stopped gas deliveries. In this context, the heads of state mentioned the Nord Stream 2 gas pipeline, which they consider to be a political rather than an economic project. "We are in absolute agreement on this issue," Poroshenko declared.
The Ukrainian president praised Slovakia's work in international organisations, especially Foreign Minister Miroslav Lajčák's performance as President of the UN General Assembly. He recalled that Slovakia, which will hold the chairmanship of the OSCE in 2019, is already contributing to the promotion of human rights in the temporarily occupied territory of Crimea.
Photo Galery: