The president appoints new government
22.03.2018, 11:27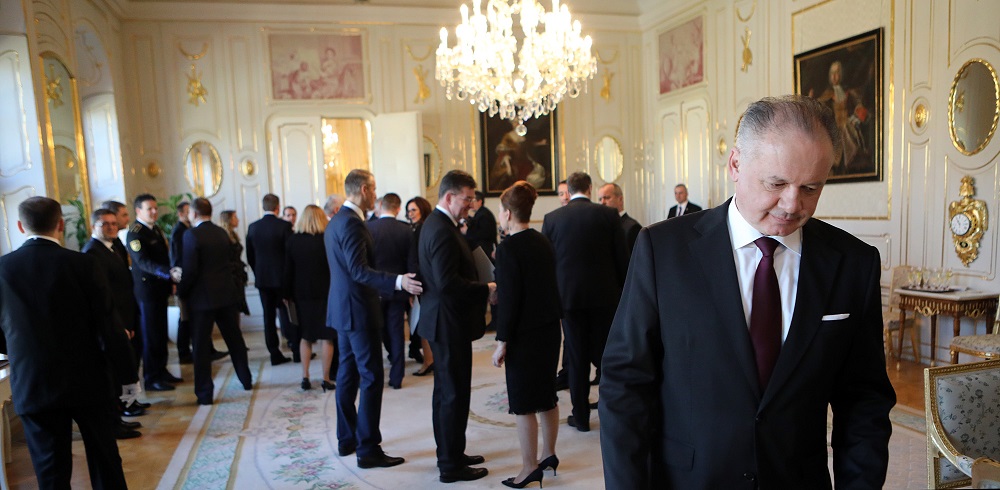 On Thursday in the Presidential Palace Andrej Kiska appointed the Prime Minister and members of the Cabinet.
"I want to use the opportunity of the constitutional act of appointing the government to congratulate you on your new or old-new positions. I wish you a lot of enthusiasm, determination, and strength in the public service, which will be extremely demanding in the current atmosphere in Slovakia.
It has been a month since the abominable murder of Ján Kuciak and Martina Kušnírová. This past month many strong words have been said about the state of our society, about trust in institutions whose role is to ensure justice and about the strength of the foundations on which our state stands. There may have been too many words, but so far little has been done to calm the atmosphere in society.
That is why I do not want to talk long. But let me remind you of the most important thing.
Today we are here to appoint a new government of the Slovak Republic because two young people were murdered. We are standing here because we cannot react to the mistrust and the outrage of the public by shouting, arrogance and ignoring the suspicion that organized crime is at the highest places of Slovak politics.
That is why I must once again emphasize what I said yesterday. Your government will soon seek the trust of the members of the National Council. But a more challenging task awaits you: your responsibility is to fight for public trust. With your decisions and concrete actions, you – every single minister – must convince people that you are serious.
As the head of state, I will not allow you to forget about this responsibility. And at the same time, you can count on my support for all the measures that will help restore trust in the state.
I am glad to have found a consensus with the new interior minister that it is essential to change the leadership of the police.

Especially convincing reforms in the interior ministry and the functioning of the police, the guarantee of independence and the impartiality of the investigation can be the basis on which the government can rely on while trying to restore public trust. But, of course, Slovakia is facing much more challenges in every single ministry. You will hear this from me many times.
Your success or failure depends on the depth and severity of your actions and on the openness and transparency with which you can respond to the public's doubts the previous government failed to cope with. I trust that we all realize that it is not enough to change the government. Your primary responsibility is to change the style of governance."
Photo Galery: