MSC: President talks about Leaders' Responsibility in Protecting Rule of Law
16.02.2020, 00:00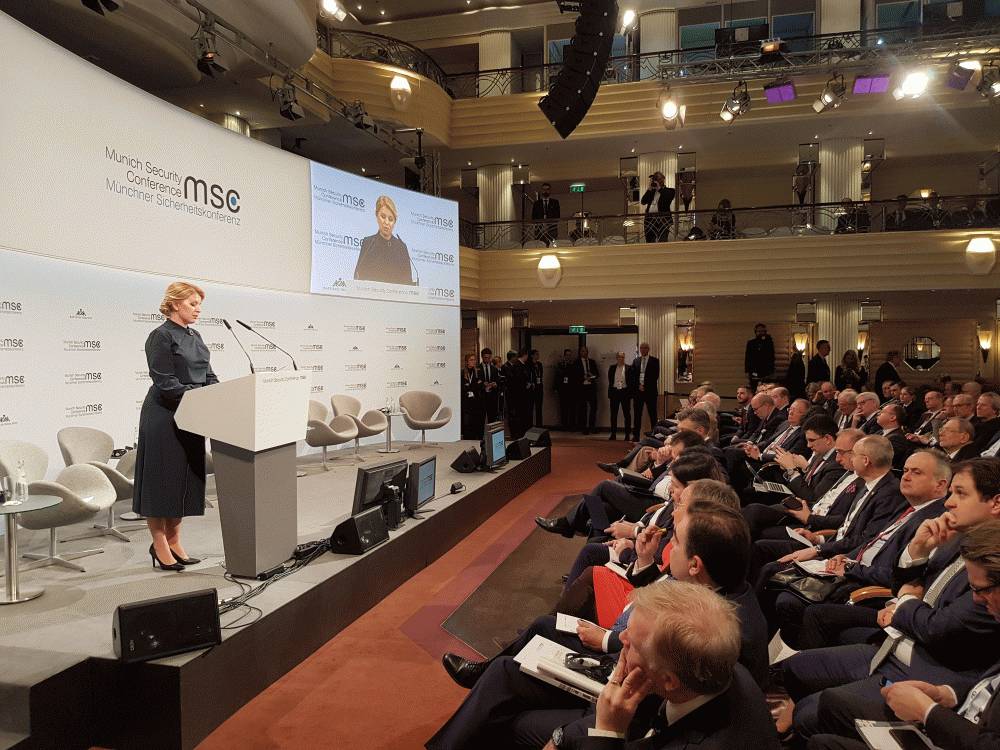 Democracy is chiefly about the spirit of freedom, justice, tolerance and solidarity, which have the defensive wall of the rule of law, President Zuzana Caputova said in the speech she delivered at the Munich Security Conference on Sunday, adding we need responsible political leaders defending and asserting the rule of law to make it function.
According to Caputova, the responsibility of political leaders has three levels. "The first one is the issue of formal setting of rules. It's the responsibility of political leaders to contribute to good law-making so that they guarantee justice, certainty and stability," she stressed.
"After returning to democracy, we put a lot of energy into building the justice system," stated the Slovak president, adding that some parts of it are "modern, flexible and relatively progressive" in many things.
Despite this, the Visegrad Four (Slovakia, the Czech Republic, Hungary and Poland - V4) countries currently face several challenges with common roots in the time of communist totalitarianism, stated Caputova. "This can be aptly called the defensive formalism of post-communist justice. It's simply the combination of ignoring the spirit of law and a lack of courage. The biggest challenge is still the people who are often bearers of this negative legacy," stated the Slovak president. Therefore, functional justice must be based on two pillars - independence and personal responsibility, she said.
"The second level of leaders' responsibility is personal, or rather moral... The protection of the rule of law requires leaders who will understand that self-limitation of power is essential for the protection and functioning of democracy and the country itself. It requires the ability to resist the tempting seduction by power and replace it by strengthening of the respect for rules," she said.
Caputova views the social level as the third level of leaders' responsibility. We all face the growth in populism, extremism, or irresponsible rhetoric that "divides our society and slowly relativises, questions or directly attacks values and rules", she said. "It is political leaders' responsibility not to be afraid to adopt clear and principled attitudes towards all manifestations of extremism and radicalism. Being able to advocate minorities, protect and express solidarity with all who are being attacked by extremists and populists today," stressed Caputova.
The 56th Munich Security Conference is being attended by several dozen leaders this year. This is one of the most important meetings of security experts in the world. Caputova is the first Slovak head of state to address participants in the conference.
(TASR)
Read the president's speech here.