President of the Slovak Republic Zuzana Čaputová on a foreign visit to Hungary: cooperation in the V4 region mustn't be just about safeguarding regional interests
11.07.2019, 00:00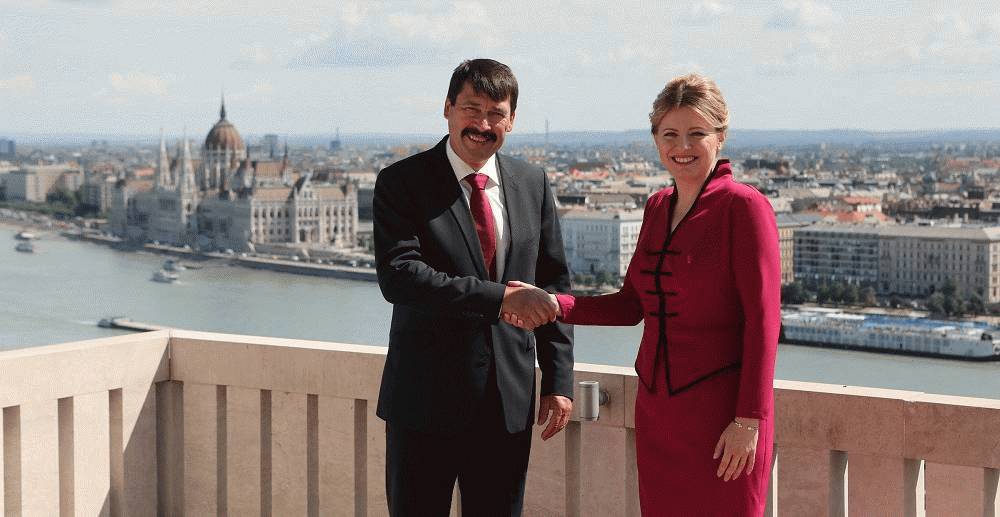 Today's visit to Hungary is particularly important. In many fields, the history of our two nations is intertwined. At present we are linked not just by joint projects, intense trade, but also by Slovak citizens, of whom more than 450 000 claim Hungarian roots. I believe that we need to continue in relations between our countries in constructive and faithful communication. Where necessary, not to cover our eyes, but openly communicate about what we do not like.

Both in my campaign and now as President of the Slovak Republic, I say that I want to be a president for all people living in Slovakia. And this is why today in Hungary I have sent a clear signal that it is liberal democracy that guarantees the rights of all people equally; it is the best way of protecting all minorities living in our country.

It is natural that we can come to an agreement, but there are also areas where our opinions differ. One of the greatest differences I see is in our view of the future of the European Union. We know from our own experience that the greatest benefits our citizens enjoy are thanks to integration, not thanks to the transfer of powers back to individual states. Citizens of both our countries are linked by the great support of our membership in the EU.

We have also discussed the current mission of the V4 Group. I informed the president of my view that if our cooperation is to be meaningful, it cannot be just about safeguarding regional interests. It must be about asserting democratic values, the values of freedom and the rule of law, and also the values of European integration, as was in the original agreement on the basis of which the V4 Group was founded. So that we are not seen as those who seek to divide or weaken the European Union. And that is also why today I am honouring the memory of former President Árpád Göncz, whom I see as a symbol of the promotion and protection of these values.

Speaking with the president today, we agreed that the global issues, such as environmental responsibility, the climate crisis or the carbon-free economy, concern us existentially and that our countries, too, should be doing the utmost to seek global consensus on these issues. We also spoke on the threat we face in the area of automation and robotisation of industry and the future of new industries. If we cannot effectively stand up to these challenges and find solutions to them, the consequences will be extraordinarily bad. It is here that I see potential for our cooperation and a positive substantive agenda we should put forward at the EU level.

Mr President, thank you very much again for your welcome, and I look forward to our further cooperation.