We are linked by protection of the environment and we want a strong Europe
30.08.2019, 00:00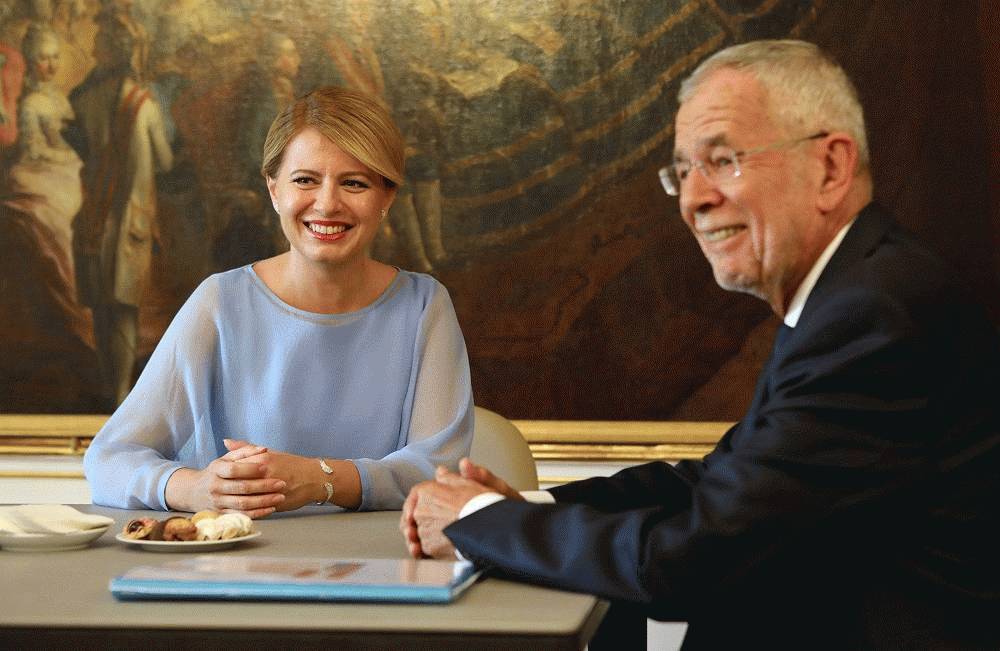 President Čaputová visited Austria today.

Like other Slovaks, I always feel a special atmosphere when I visit Vienna. It is caused by the proximity of our capitals, which is something exceptional even in Europe. Also, by our shared history, which includes personal memories and emotions for many.

In our hard times under totalitarianism, Austria was our window on the free world. It was evidence and a hope of freedom, even though we could not touch it through the barbed wire. This makes it all the sweeter for me to have the opportunity to stand here today and thank your country for reaching out to us 30 years ago. For opening your borders to our citizens, which helped to break down the Iron Curtain and restore freedom and democracy in our part of Europe. I want to assure you that Slovakia will never forget it and that we greatly appreciate the decision you made then.
This is one of the reasons why it is now our duty to do everything we can to protect our freedom. I am convinced, that we can offer our citizens an alternative that will bring decency, justice and a substantive tone to politics free from hatred, violence and populism.

This is a matter on which President Van der Bellen and I agree. We also agree that our nations now have much more in common than a shared border. We are the most integrated European countries in our region. Thanks to our membership of the European Union, our bilateral relations are the best they have ever been. This is not based on mere words, but real infrastructure, culture and education projects and very intensive economic cooperation. Austrian firms currently provide work for more than 45,000 people in Slovakia. Thousands more Slovak men and women have found work in Austria.
Of course, there are questions on which we have different views. The important thing is that even when we disagree, we can communicate peacefully on the level of facts, with the sincere aim of finding common solutions. I am personally committed to maintaining mutual trust and openness in our relations going forward.

I therefore see our relations as a natural alliance in our region based on a common interest in intensifying and strengthening the European Union. I see this as a very important alliance, especially at a time of renewed efforts to create division.

It is no secret that President Van der Bellen and I have a shared interest in protecting the environment. We discussed very specific proposals for future cooperation. I am very glad to be able to join his initiative for a more ambitious response to tackle the climate crisis. Our two countries are the only ones in the region to commit to a carbon-free future by 2050 and adopt specific measures. I believe the president and I have found common ground for developing our personal cooperation in this area in future.

At the same time, we recognise that the transition to a modern and climate-friendly economy will require more than just changes in technology, industry and electricity generation. We need to mitigate the social impact on our people. We also need to increase social stability for all citizens of the European Union, regardless of the Member State they work in. This is an issue that troubles our citizens today. I am convinced that such measures would also be an effective response to the current rise in populism and extremism in Europe.

Mr President, once again, thank you very much for receiving me today. I look forward to our continued cooperation and your visit to Slovakia, to which I cordially invite you.